THE WHITE HOUSE MUST ACT NOW TO ENSURE TENANTS' RIGHTS
The Biden Administration, following the leadership of people who have been impacted by decades of failed or lacking housing policy, must take swift action to enshrine federal protections for tenants.
Everyone living in the United States should have safe, accessible, sustainable, and permanently affordable housing: a Homes Guarantee.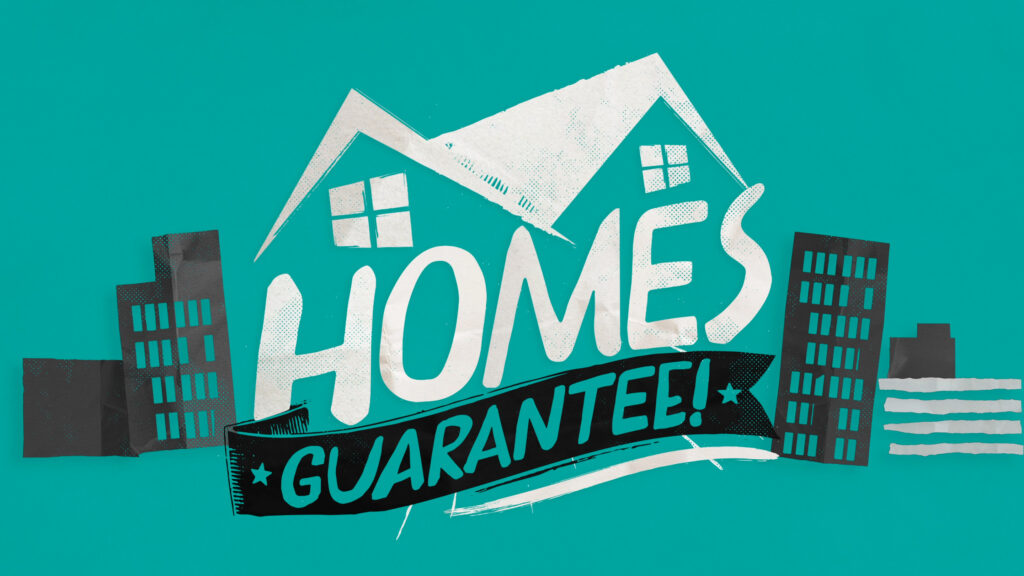 Today, federal housing policy is designed in a way that prioritizes the industry that profits from providing housing, rather than the people who need homes. The pandemic laid bare the violence of this system, as millions endured intense housing insecurity during a public health and economic emergency.
The Biden Administration has an opportunity to channel the lessons of the past two years, the growing political and public clarity about the need for transformative change, and the vision of a renewed tenant movement into long-lasting change to correct the imbalance of power between tenants and landlords, and to initiate a transition towards housing policy that puts people before profit.
Executive / Agency Actions
Establish an Interagency Tenants' Rights Task Force, to:
Build and manage a national landlord registry and eviction database for all properties receiving federal subsidies, mortgages backed by one of the GSEs or receiving federal financing or rental subsidies.
Enforce tenant protections by taking action to remove federal funding from the most egregious evictors and/or tenants' rights violators, and redirect them to:
Establish a Federal Office of Tenant Protections at the Consumer Financial Protection Bureau, to:
Recognize tenants as consumers of a financial product and take decisive action to protect tenants from predatory corporate landlords including establishing a national landlord registry for all landlords.
Hold corporate landlords accountable and recover damages for tenants.
Inform tenants of their rights as consumers.
Condition all federal subsidies, mortgages backed by one of the GSE's or receiving federal financing or rental subsidies on the following tenant protections:
Rent Control:

Limit rent increases to 1.5 times the Consumer Price Index or 3%, whichever is lower.
National Right to Lease Renewal:

Prohibit evictions without good cause, ensuring every tenant has the right to a lease renewal. Good cause is defined as serious and repeated lease violations provable in a court of law.
Tenant Opportunity to Purchase:

If a landlord should choose to sell a property, tenants have the right to purchase the property before it is available to the public market.
Tenant Right to Organize:

Tenants have the right to form tenants' unions free from fear of retaliation from the landlord or managing agent. Ownership and management representatives must not interfere with the creation or actions of tenant organizations.
Tenant Right to Habitability:

Tenants have the right to housing that meets their basic needs. Should a landlord refuse to make necessary repairs, tenants' must have the right to "repair and deduct" from the rent.
CAMPAIGN MEMBERS:
Action STL, Bedford County Listening Project, Citizen Action of New York, Community Voices Heard, Faith in the Valley, Jane Addams Senior Caucus, KC Tenants, Kentucky Tenants, Miami Workers Center, Neighbor to Neighbor, Northwest Bronx Community Clergy Coalition, ONE Northside, People Organizing for Westside Renewal, Progressive Leadership Alliance of Nevada, PUSH Buffalo, RAD VT, RAD NH, Louisville Tenants' Union, South Carolina Housing Justice Network, Youth Alliance for Housing