COVID-19 + HOMES GUARANTEE
URGENT: DEMANDS FOR FEDERAL ACTION
Public health experts have made it clear that guaranteed homes for all is an essential part of ending the COVID-19 pandemic. We demand that the federal government authorize the following policies immediately:

— CANCEL RENT: Cancel all rent and mortgage payments for the duration of this pandemic
— EVICTION MORATORIUM: Strengthen, extend and enforce a real eviction moratorium
— FORGIVE DEBT: Forgive all rental debt accrued since March 13, 2020
— HOMES FOR ALL: Provide emergency non-congregate housing for people already forced to live on the streets or in unsafe shelters
— UTILITIES: Ban utility shutoffs and mandate universal service
— SOCIAL HOUSING: Create a Social Housing Acquisition Fund and Social Housing Development Authority
— HOMES GUARANTEE: Pass a Homes Guarantee
WE DEMAND URGENT FEDERAL ACTION ON HOUSING
We need immediate relief for renters + homeowners today, and a Homes Guarantee for the future.
Learn more and take action.
— RENT ZERO: Zero out all rent and mortgage payments
— EVICTION MORATORIUM: National moratorium on evictions + foreclosures
— UTILITIES: Ban utility shut-offs and mandate universal service
— HOMES: Homes and services for people currently experiencing homelessness
— CASH ASSISTANCE: $2,000 emergency cash assistance for all people, immediately
— PUBLIC HOUSING: Repairs and support for public housing residents
— JUST TRANSITION: A just, green transition post-pandemic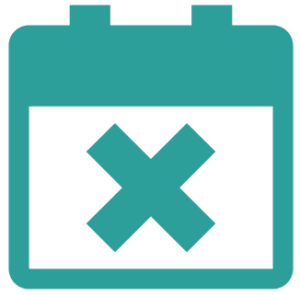 NATIONWIDE SUSPENSION OF RENT/MORTGAGE PAYMENTS
Public health experts are clear: we must ensure people can stay in their homes as a matter of public safety.
Every month, millions of Americans pay more than they can afford to keep a roof over their head. The current public health emergency will exacerbate that stress, causing millions to face devastating financial loss.
We demand a nationwide suspension of all rent/mortgage payments, which would reduce rent and mortgage payments to zero and suspend the accrual of interest on existing mortgages for the duration of the crisis.
The second-best option would be a rent/mortgage level freeze with targeted assistance to eliminate risky rent increases and lock in mortgage payments at current levels.
Finally, the government should launch a national emergency rent/mortgage relief fund of at least $120 billion to prevent the most vulnerable among us from losing their homes because of sickness, inability to work, or any other factors related to COVID-19.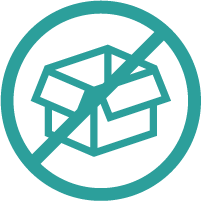 MORATORIUM ON EVICTIONS + FORECLOSURES
We must enact a national moratorium on evictions and foreclosures. This halts all new and pending eviction proceedings and judgements, declarations of foreclosure, and sales of foreclosed properties for the foreseeable future. Law enforcement must be blocked from carrying out any evictions.
Many landlords do not adhere to legal processes when evicting tenants. This behavior is even more cruel during times like these, and should be duly punished. Congress should determine severe penalties for banks, corporations, and individuals who violate this moratorium.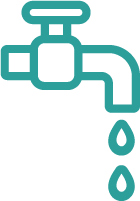 UTILITY SHUT-OFFS BAN + RESTORATION OF SERVICE
Utilities like water, gas, electric, and internet should be provided as a public good, especially during a public health crisis. Utility shut-offs should be suspended. Beyond a ban on shut-offs, and to ensure true health equity, any current utility service shut-offs should be suspended indefinitely for all households, regardless of ability to pay.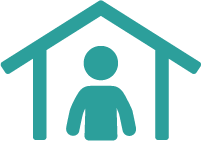 HOMES + EXPANDED SERVICES FOR PEOPLE EXPERIENCING HOMELESSNESS
The over half a million people experiencing homelessness in the United States are among the most vulnerable to COVID-19. We must immediately provide homes, emergency shelters, expanded services, and reliable information to people experiencing homelessness. 
This public health emergency requires a commitment to provide a home for everyone who needs one. If official guidance compels the public to "stay home" to contain the spread of COVID-19, we must create that possibility for people experiencing homelessness.
The federal government must take unprecedented action to convert vacant hotel and motel rooms, dorms, schools, hospitals, and large stadiums into housing for people who need it, by exercising eminent domain, and incentivize state and local governments to do the same.
For people who will not or cannot move indoors, the federal government must build emergency sanitation sites, complete with bathing and laundry facilities, near homeless encampments and major public transit hubs to help people stay healthy and prevent transmission of COVID-19.
Local health departments, community health clinics, shelters, and other front line service providers should receive an infusion of federal funding to cover staff overtime pay and necessary supplies.
We must enact an immediate moratorium on encampment sweeps, closures, and vehicle tows. Sweeps and other practices that criminalize homelessness pose a serious health risk, as they disrupt consistent access to services and ability for outreach and health workers to provide continuous care.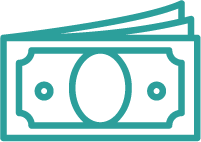 CASH TRANSFER TO POOR AND WORKING CLASS PEOPLE
Disruptions to the economy and everyday life in response to the pandemic mean that millions will lose their income and financial security. To get through the months ahead, many of us need cash, quickly.
Immediately transferring $2,000 in cash to all people (adults and children) will help people take care of basic needs, including rent and other necessities.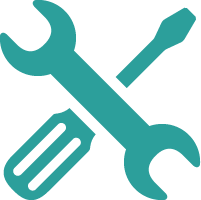 SUPPORT FOR PUBLIC HOUSING RESIDENTS
Over two million residents of public housing across the country are already vulnerable to COVID-19 due to poor living conditions, mold, leaks, no heat, unsafe water, and more. Congress must provide funding and personnel to make immediate repairs to public housing buildings to ensure the health and safety of public housing residents.
HUD must direct local housing authorities to zero out all rent payments and institute a ban on evictions in public housing.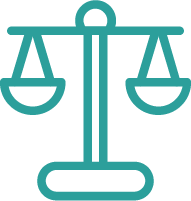 JUST, GREEN TRANSITION POST-PANDEMIC
The coronavirus pandemic cannot be untangled from climate change. Once we make it through the pandemic, a just transition plan must account for the full financial, social, and other losses endured as a result of COVID-19.
For at least one year after the state of emergency is declared over, extended cash transfers can be used to sustain economic recovery from the bottom up, and bridge the gap between medical recovery and economic recovery. This should happen in tandem with an extension of paid sick leave to cover all workers.
The financial loss will not end with the end of the declared state of emergency. To account for that, the federal government must take a long term approach by forgiving rent, mortgage, and utility debts accrued during this time, along with forgiving other debts and payments, like student loans, medical debt, and other burdens. 
In order to prevent such a crisis from occurring in the future, this package of policies should be improved and expanded into a national Homes Guarantee. A first step post-pandemic could be repealing the Fairthcloth Amendment and immediate infusion of hundreds of billions of dollars into the National Housing Trust Fund. A federal recovery program could include massive construction of no-carbon social housing to begin to alleviate a chronic shortage, reboot the economy, create hundreds of thousands of jobs, shift the construction industry towards sustainable, climate-friendly methods.
Low-income people should benefit immediately and in the long-term, through jobs, homes, and other investments in communities that were disproportionately impacted by the COVID-19 pandemic, and communities that have been suffering housing inequities for the longest.
People's Action, Washington CAN, Community Voices Heard, Jane Addams Senior Caucus, ONE Northside, POWER LA, VOCAL-NY, Northwest Bronx Community and Clergy Coalition, Citizen Action of New York, Reclaim Philly, Maine People's Alliance, KC Tenants, PLAN (NV), PUSH Buffalo, Housing Justice for All NY, Action Center for Race and the Economy (ACRE), Alliance for Housing Justice, Partnership for Working Families, PolicyLink, Public Advocates, The Democracy Collaborative, The Socio-Spatial Climate Collaborative at the University of Pennsylvania, Center for Popular Democracy, MHAction, and Right to the City.