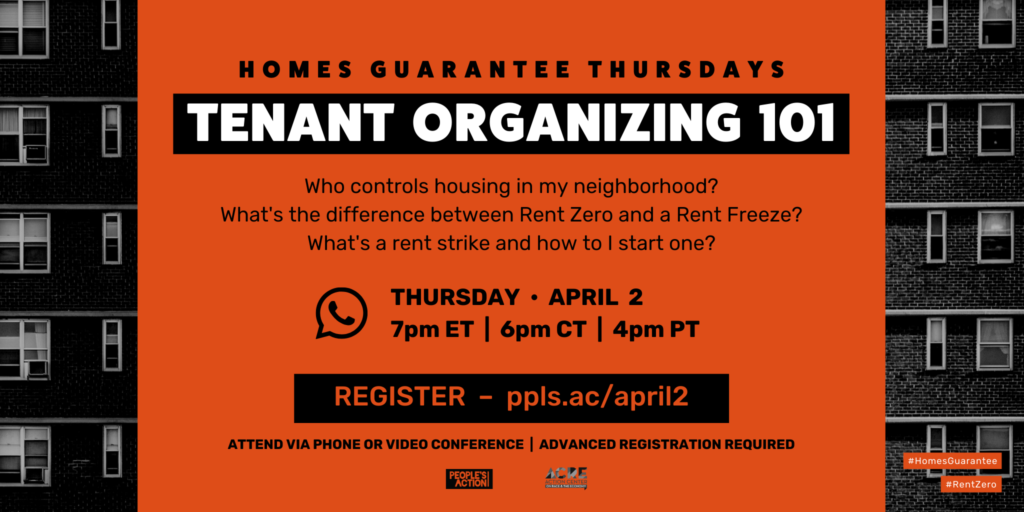 DATE: Thursday, April 2
TIME: 7pm ET / 6pm CT / 4pm PT
LOCATION: Join by phone or video conference
REGISTER: ppls.ac/april2
Confused by all the different demands floating around on the internet? Curious about how to organize a rent strike and win? Feeling lost and powerless as the government fails to protect tenants and homeowners week after week?
Join us for Tenant Organizing 101, the second installment of our new series: Homes Guarantee Thursdays. Same time each week, different topics, discussions, and trainings about the Homes Guarantee and building people power to win it.

Advanced registration is required. Hosted by People's Action and the Action Center on Race and the Economy (ACRE).